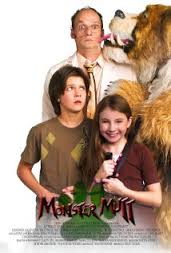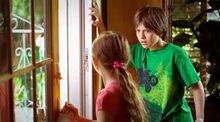 The Taylor's family dog, Max, is kidnapped by the evil Sirus Caldwell, CEO of mega corporation Envigormax, to be used as a test subject for a new super energy drink. When trials go terribly wrong, Max escapes but later finds himself to be transformed into the terrifying "monster mutt." The Taylor family children, Ashley and Zach join up with the scientist responsible for his transformation, Dr. Victor Lloyd, to find a cure and return Max to normal.
Billy Unger as Zack Taylor

Rhiannon Leigh Wryn as Ashley Taylor
Bart Johnson as Jeff Taylor
Bob Gibson as Monster Mutt
Zack Ward as Sirus Caldwell
Brian Stepanek as Dr. Victor Lloyd
Mindy Sterling as Helen
Juliet Landau as Natalya
Alastair Mackenzie as Monty
John Kassir as Pet Shop Pete
Kim Fields as Valerie Williams
Ad blocker interference detected!
Wikia is a free-to-use site that makes money from advertising. We have a modified experience for viewers using ad blockers

Wikia is not accessible if you've made further modifications. Remove the custom ad blocker rule(s) and the page will load as expected.